Current events
Third Friday of every month
SCAAN General Meetings – all welcome
10:00 am, Vision Australia, 19 George Street, Maroochydore


21 October 2022
SCAAN AGM – all welcome
10:00 am, Vision Australia, 19 George Street, Maroochydore


---
Wardle partners collaboration

Several years ago we were approached by Wardle Partners – Accountants and Advisers to improve the accessibility of their rented offices in Caloundra.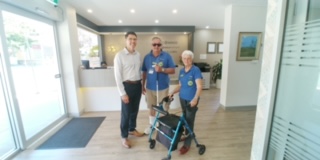 It is usually hard enough to get people who own a property to make it accessible, but to put the effort in to a property that is rented is extraordinary.

We assisted them not only with the physicality of including a toilet, widening doors, making an automatic sliding door entry and ramp.


But also helping them to understand some of the different ways to assist people with different disabilities and customer service.


We awarded them the Business of the Year award that year.


Since then Mark McKenzie has been involved on and off,  supporting in many ways.


Thank you Mark, firstly for being someone who obviously cares so much about inclusion in the community, but also for enabling us to assist others in this endeavour.
 
---
New Project


The Wheelchair Friendly Project
This is a great project and is all about raising awareness of people in wheelchairs. The concept is to display a sticker on the front door/entrances of shops and buildings so that people can straight away know if they are able to 100% access and manoeuvre through the premises. For more information or to become part of the project please contact: wheelchairfriendlyproject@gmail.com or click here for further details.


Disability access to be Bulcock Street priority


They're our "second-rate citizens", effectively locked out of some Caloundra shops and in others their access is only via a "back door".


Click here to see full article


Halcyon team's marathon spirit


A BLI BLI senior who has had polio since childhood has proved age and illness are no barriers to fitness after walking the five kilometre event in the Sunshine Coast Marathon over the weekend.


Click here to see full article


Shopping Centre revamps ramp


The Company who owns the shopping centre is Vicinity Centres and they have been absolutely marvellous redoing the curb ramp complained about by one of our members. After meeting their Management including their Operations Manager Joe Stevenson, they have done the works required quickly and efficiently and we thank them for their cooperation. Our member is delighted with the result and can now access the Shopping Centre safely.
Before…
After…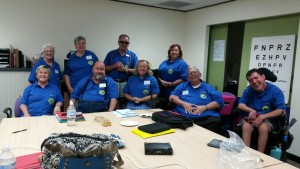 Above: SCAAN Committee team in their new shirts.
Back Row: (L to R) Nola Dunbar, Kay Hagen, Trevor Rice, Paula Ingles
Front Row: (L to R) Kaye McCauley, Peter Ryan, Kay Maclean, Peter Parkes,
Andrew Foley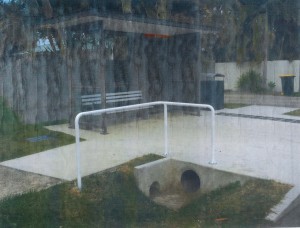 Above: SCAAN resolves issue at Pacific Paradise Bus Stop by working with
Council Members to have new handrail installed.